We take days here and there and spend time making scrapbook pages from our lessons. This is something we have only been doing for a couple months now and the kids have a lot of fun doing it.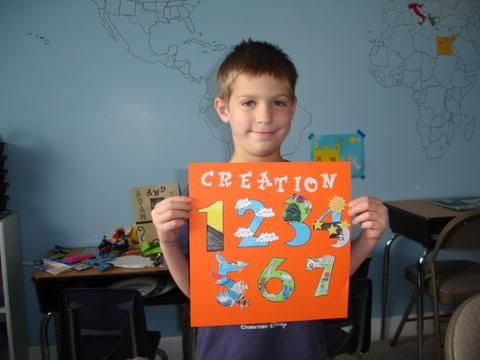 These pages were completed by my 7 year old son. He has such a great time putting them together.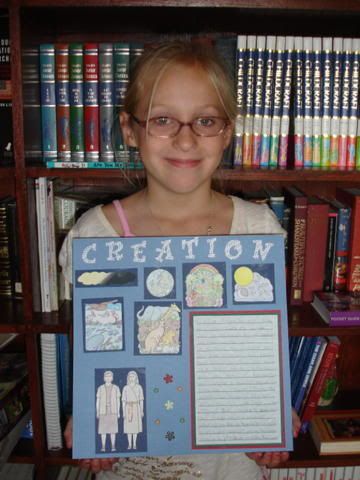 This creation page was done by 10 year old Melanie. She has an Adam and Eve page in the works.
My 13 year old son will even get involved! He said he's looking forward to making another one soon.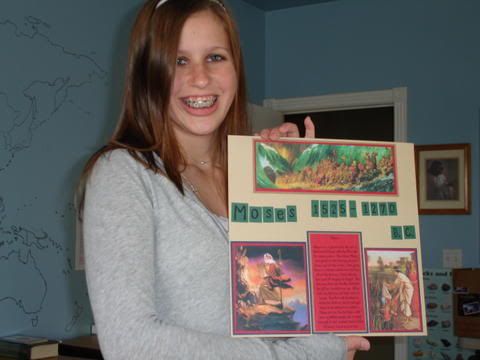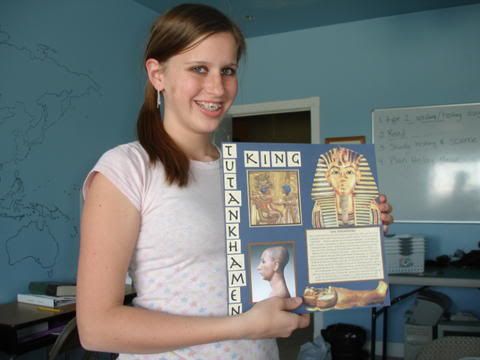 My 14 year old daughter, Cassie, loves doing it so much she has decided to make it one of her church projects only using scripture stories.